Our History
For over half a century, we have been committed to our customers. Novel Iron Works, Inc. is a progressive trend setting structural steel fabricator whose presence in the New England Market has been growing steadily for the past 50 years. From its inception in 1956 by Ralph Noveletsky, Novel Iron Works has been owned and operated by the Noveletsky family for two generations.
Founded in Malden, Massachusetts, Novel Iron served its client base in the greater Boston and metropolitan areas well for over two decades. In the late 70's we relocated to a larger facility located directly on Rt 95 in Greenland, New Hampshire. For the past 29 years this 26 acre facility has been our home complete with the latest fabrication techniques including Computerized Estimating, 3-D Detailing and direct download automation which has enabled us to expand our client base throughout New England as well as New York State.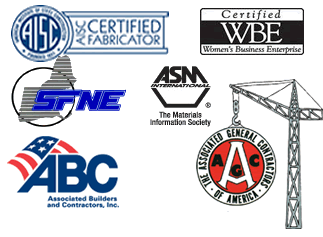 Our product quality is a reflection of our employees' dedication and work ethic.